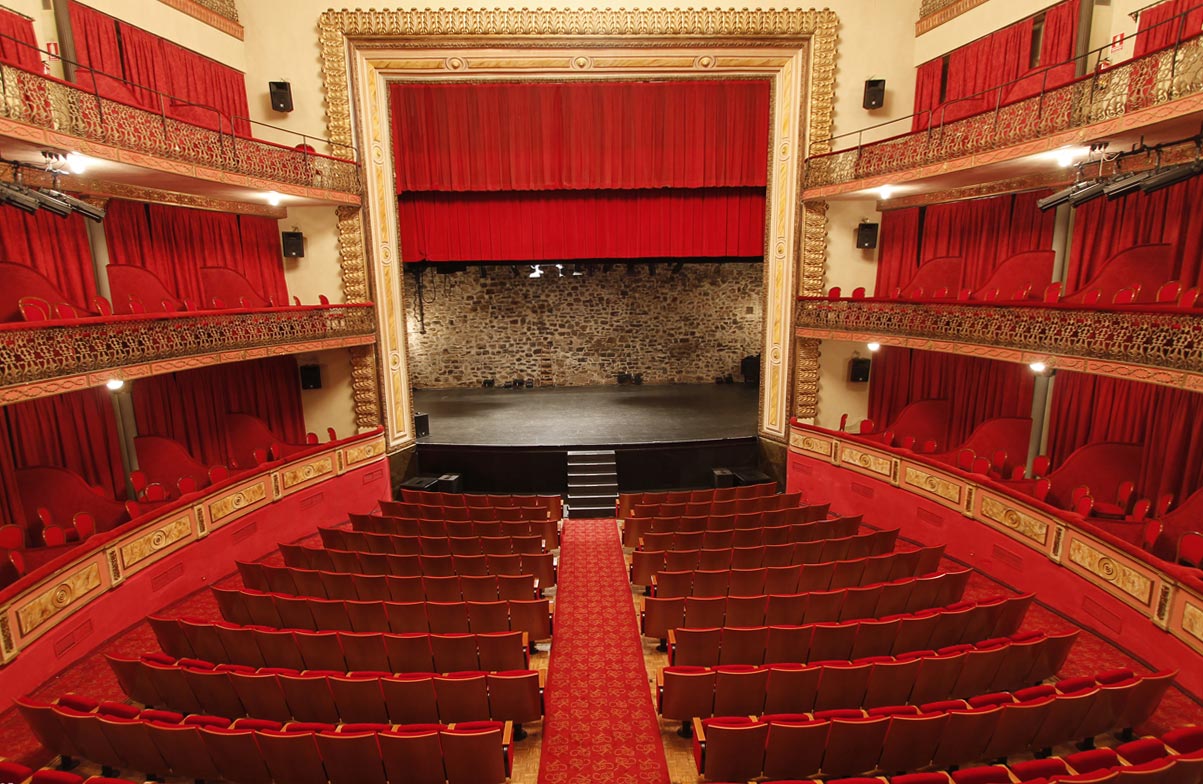 A walk around the Monumental Ensemble and main museums and centres of interpretation could be really interesting and attractive for visitors to Caceres. You could vary this with many other activities, such as:
Theatre
Gran Teatro (Calle San Antón; Tel. 927 010 884 / www.granteatrocc.com).
Cinema
Multicines Caceres ( Calle Periodista Sánchez Asensio. Tel. 927 212 983).
Parks
The parks are also pleasant spots to while away the time in.
The most central parks are the Paseo de Canovas, a real thoroughfare of the city; the el Príncipe Park, with a large central pond and an open-air Sculpture Museum, a botanical garden and a fountain; the el Rodeo Park and the Padre Pacífico Park, which has an enormous waterfall.
The Los Castellanos Park, the el Cuartillo Park and the Chico de los Frailes – Fuente Barba Olive Grove are other options to enjoy in Caceres.